Stay in cool during hot days with a Hyperbetter granite umbrella base. The durable base is ideal for hold umbrellas to stand alone.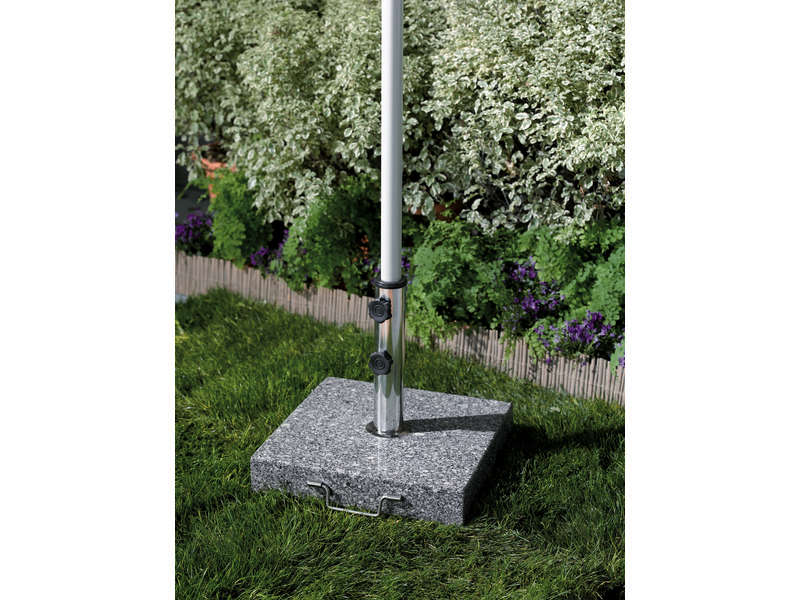 Decor of your outdoor patio set with a granite umbrella base that pride a fashionable finish and a durable stone. The durable granite preserves the look of your umbrella base and withstands hard weather while providing durability for your outdoor patio furniture. Keep your umbrella in place with the adjustable securing pin included with granite base.
The base can be customized in size and style.