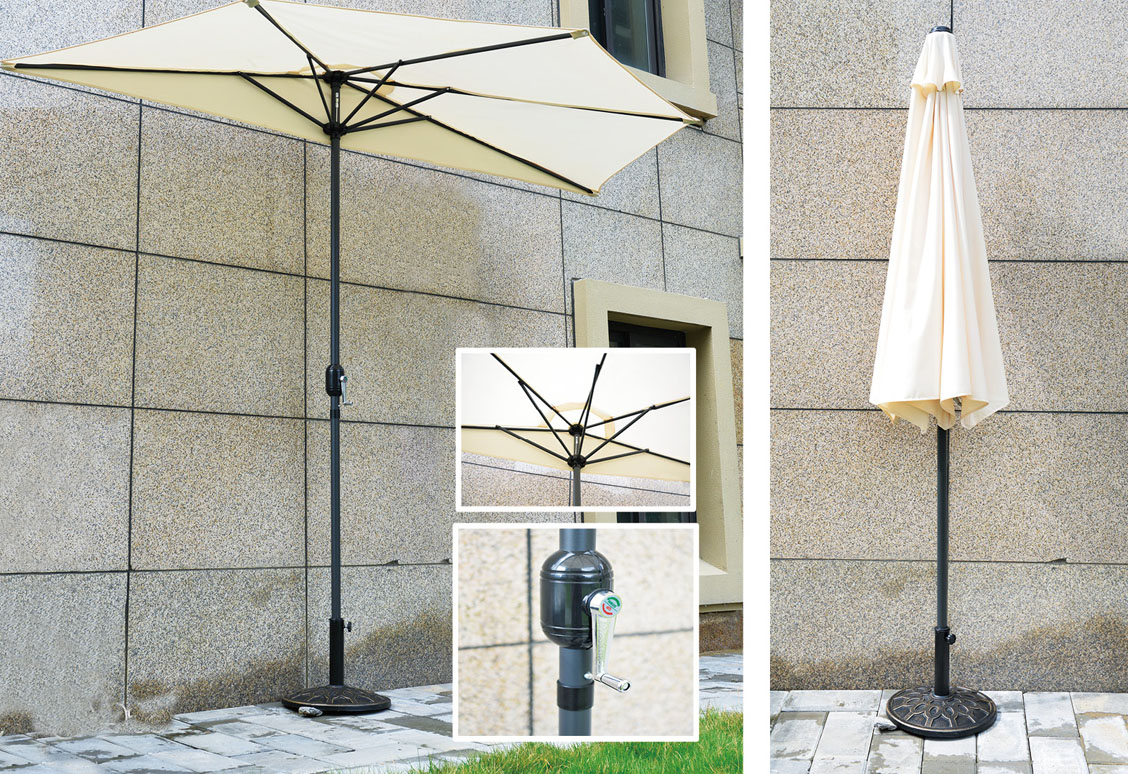 How choose material for granite umbrella base?
2017-03-22
How to choose material for umbrella base?
Which depends on your umbrella size. We recommend granite umbrella base at first, because durable, natural and economic is popular in market.
The cheapest is plastic, of course, it will be weathered.
Steel stainless umbrella base is more expensive, also durable and shining.
Anyway you can choose your wanted from Hyperbetter company.