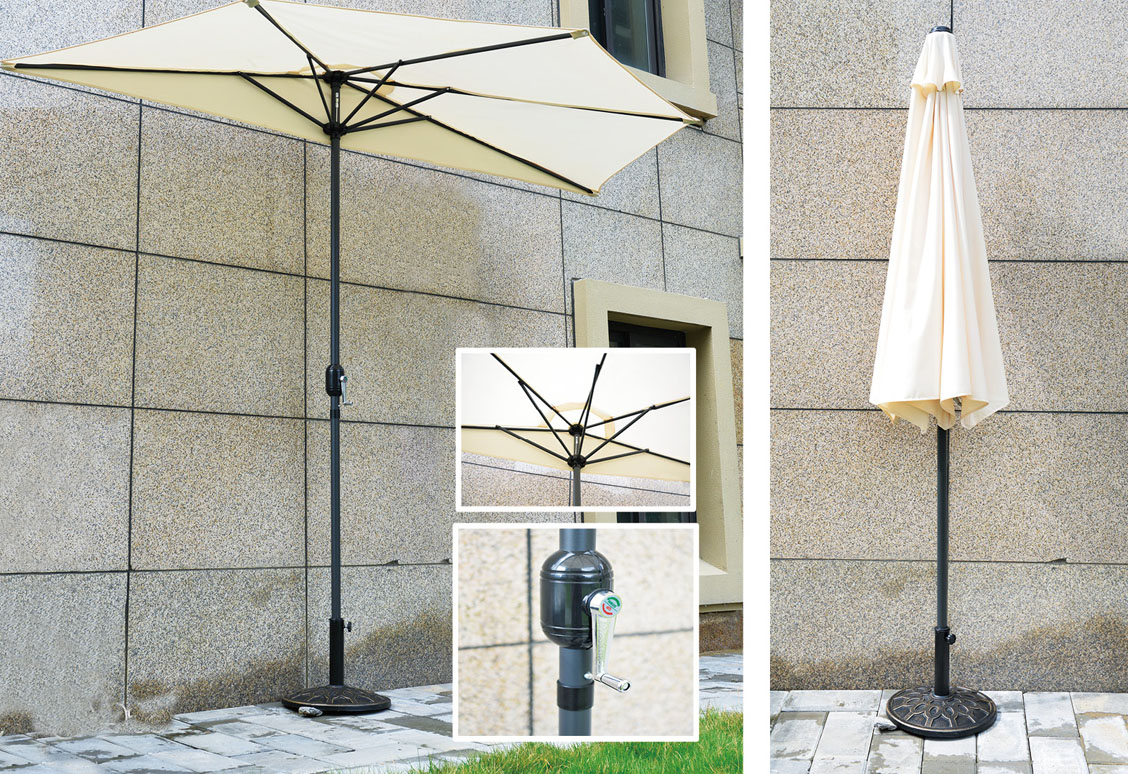 Indoor/Ourdoor umbrella base are made from natural beautiful Marble, Slate and other Natural granite. Marble umbrella bases are filled with a concrete core for extra weight to provide stability for any size umbrella.
*Natural Antique round marble mosaic umbrella base with concrete core and durable powder coated umbrella steel tube for safety
*Heavy solid concrete core
*Powder coated steel umbrella tube with 2 wing nuts for stability.
*Plastic plags can fit the pole for umbrella in 35/38/48mm.
 You can buy more colorful umbrella base from Hyperbetter stone.